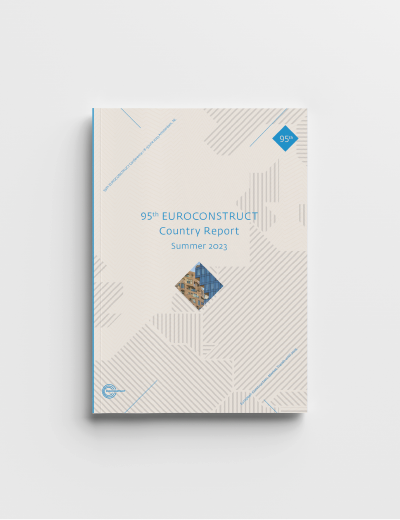 European construction markets by country
Medium-term sectoral forecasts with in-depth national market information
Medium-term construction market forecasts from our 19 EUROCONSTRUCT network representatives, with detailed background information on construction market trends and underlying drivers (such as demographics, construction prices, interest rates and general macro-economic factors), as well as specific national drivers and barriers. Each chapter concludes with a set of standardised tables of key indicators for easy comparison by country, also provided as an Excel file.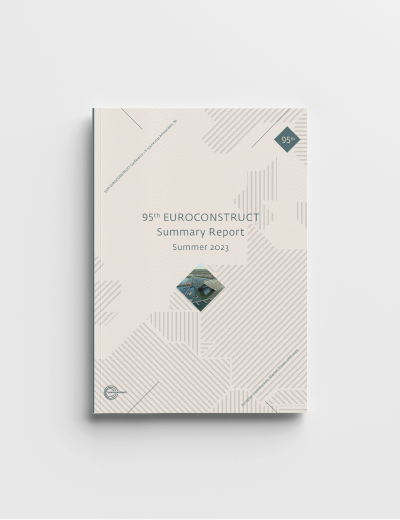 Europe-wide sectoral construction market overview
Comprehensive and well illustrated sectoral mid-term forecasts
EUROCONSTRUCT provides detailed bi-annual construction market forecasts for the overall economy and all main construction sectors: residential construction, non-residential construction and civil engineering.
EUROCONSTRUCT – UNDERSTANDING MARKET DYNAMICS
What are the current market dynamics?
Which factors are driving the market and which are restraining it? 

EUROCONSTRUCT forecasts help to identify the construction markets with the greatest potential and those with the highest risks. We monitor the factors influencing the construction market and show their impact on the construction industry.
Decades of experience. 
Construction data is surveyed differently from country to country, building types differ, and definitions in national statistics vary. EUROCONSTRUCT aims to build a European harmonised data set that minimises national data differences in order to provide the best possible comparison.
Continuous improvement of data and analysis.
The EUROCONSTRUCT network has set up its own Strategic Group to improve the forecasts and underlying data. This group has been meeting every six months since its inception in 1975, putting current statistical problems on the agenda and discussing new approaches or data requirements.
National forecasts carried out by local experts.
EUROCONSTRUCT analyses each market separately, differentiating itself from the majority of its competitors. The strength of the EUROCONSTRUCT network is its 19 representatives from leading consulting and research institutes who know their market best. Because of different market structures, financial and public support systems and pricing mechanisms (due to more and less regulated markets), for example, EUROCONSTRUCT uses no single forecasting model for all countries. Each representative makes their own market forecasts. The sum of all forecasts provides the European outlook for the 19 EUROCONSTRUCT member countries.
New to the construction business?
Do you want to become active in the European construction industry with your products or services? With our EUROCONSTRUCT reports, you will get a better understanding of the prevailing market structures. We show you the market sectors into which the construction industry is divided, in which new construction dominates and which are heavily dependent on the refurbishment sector – in detail on a sectoral and regional level. 
Interested in specific construction sub-sectors?
EUROCONSTRUCT reports cover a broad range of construction markets and provide in-depth information on the
residential construction market, including volume information (in €), data on building permits, starts and completions, and the underlying housing stock (vacancies, second homes) and more,

non-residential sector, with information on the development of new construction by type of building. These include the predominantly public new construction areas like health and education buildings and the more privately oriented segments like office, commercial, industrial and warehouse buildings.
civil engineering market, where the focus is on total construction output in transport infrastructure (roads, railways, other), telecommunications, energy and water supply.
Do you need more information?
Are there areas of interest to you that are not covered in our reports? Or do you have specific construction-related questions?
Don't worry. Our EUROCONSTRUCT members also offer individual construction research services. 

Interested in bespoke research?