Speaker announcement
We're delighted to announce the distinguished keynote speakers who will share their insights and expertise at the upcoming event on 1 December 2023 in Dublin, Ireland.
More information about the event can be found in the conference section.
Lorretta O'Sullivan
EY, Ireland
As EY Ireland's Chief Economist, Loretta is focussed on delivering macroeconomic research and analysis to clients.Distilling the latest economic data and preparing economic forecasts, she provides actionable insights to support considered business planning. Loretta has been working in the economics field for almost 20 years in both the publicand private sectors, on a wide range of Irish, European and global issues.She holds a PhD in Economics from Trinity College Dublin, an MA in Policy, Management and Government from the University of York, and a BA (Mod) in Economic and Social Studies from Trinity College Dublin.
Contact: loretta.osullivan@ie.ey.com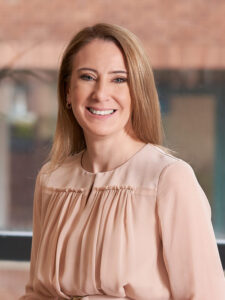 Tuomas Laitinen
Forecon, Finland
Tuomas Laitinen is a seasoned professional in the field of construction market forecasting in Finland, currently excelling as an expert in construction material demand forecasting and leading business development at Forecon. With a wealth of experience in both research and practical construction activities, Tuomas possesses a deep understanding of the intricacies of the industry. Holding a Master of Science in Technology in Industrial Management, he brings a strong analytical background to his tasks, particularly in construction material forecasting and the implementation of circular economy principles within the construction sector.
Contact: tuomas.laitinen@forecon.fi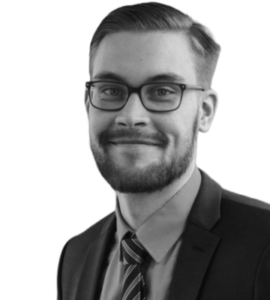 Marte Herje Strømme
Prognosesenteret, Norway
Marte works as an analyst to make forecasts for the construction market. Along with the rest of the macro team in Prognosesenteret she is following the macroeconomic development in Norway and the rest of the world. She has a master's degree in economics from the University of Oslo.


Contact: mhs@prognosesenteret.no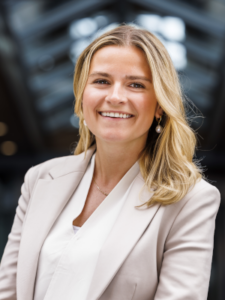 Mark is CEO and a Founding Director of Cast. He has over 30 years' experience in construction and real estate and is a recognised international commentator on a variety of industry and policy related issues. Mark authored the Farmer Review, an influential 2016 independent governmentreview of the UK's construction labour model entitled 'Modernise or Die'. In 2019 he was appointed as the government's Champion for Modern Methods of Construction in Housebuilding. Mark served on the Construction Leadership Senior Advisors Group from 2020 to 2023 and was an advisory board member of the Construction Scotland Innovation Centre from 2018 to 2023. Mark is a national co-chair of Constructing Excellence, a technical advisor to Homes England, the chair of the West Midlands Combined Authority Future Homes Taskforce and is a trustee of the MOBIE educational charity.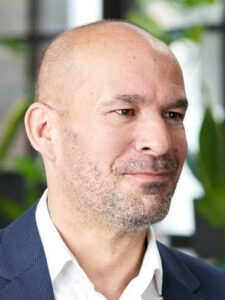 Michael Weingärtler
Austrian Institute of Economic Research
Michael Weingaertler is a construction market expert at the Austrian Institute of Economic Research (WIFO), focusing on the analysis and forecasting of construction markets. As part of the "Structural Change and Regional Development" research group, he works on aspects of the construction market such as macroeconomic issues, innovation, sustainability and housing policy. He has been closely associated with the EUROCONSTRUCT group for 25 years. He contributes to EUROCONSTRUCT publications, organises conferences and is responsible for the network's online activities
Contact: michael.weingaertler@wifo.ac.at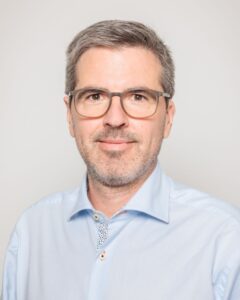 Annette Hughes
EY Economic Advisory, Ireland
Annette Hughes is a Director of EY Economic Advisory. During her career in economics in a professional consulting capacity, she has worked across a range of sectors of the Irish economy for public and private sector clients, covering market, policy and strategic issues. She is currently EY's lead construction and housing advisor on the Economics team and has led several real estate, housing, student accommodation, construction and urban planning studies. She previously co-managed DKM Economic Consultants as an independent consultancy for 12 years until 2017. Her team subsequently moved into EY in 2018 following the acquisition of DKM by EY Ireland.
Contact: annette.hughes@ie.ey.com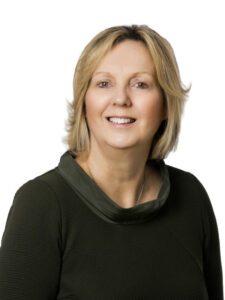 Lars Christian Fredenlund
Cobuilder
Lars Christian Fredenlund is the CEO and co-founder of Cobuilder, a cutting-edge software platform for data management in the construction industry. He is a leading figure within the buildingSMART Internationalworking with open standards and a true supporter of GS1 standards leading the work on Digital Supply Chains in Built Environment (DSCiBE) workgroup. Currently, Lars advises governments and national/European associations on data aggregation and exploitation. He is working with various construction industry actors across Europe to promote the importance of implementing Smart CE and digital product passports, and how this can help the industry to reach the goals of the European Green Deal and establish a more circular economy.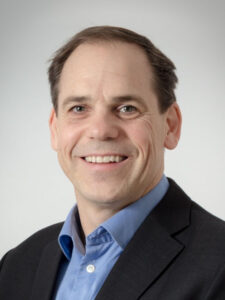 Got interested? 
See our ticket options:
COMPLIMENTARY CONFERENCE ACCESS ONLY
Conference Participation
Conference Presentations
Conference Participation
Conference Presentations
BONUS
96th EC Summary Report
Networking Dinner
Conference Participation
Conference Presentations
BONUS
96th EC Summary Report
96th EC Country Report
Accompanying Excel Tables
Networking Dinner
Need more information?
Please contact our conference organiser, Ms Amy Mulligan, if you are interested in attending or sponsoring this event: amy.mulligan@ie.ey.com