Buildecon, the Hungarian member to EUROCONSTRUCT, is also the founder and Research Centre of EECFA. The aim of the organization is to research and publish semi-annual forecasts for eight Eastern European construction markets (Bulgaria, Croatia, Romania, Russia, Serbia, Slovenia, Turkey, Ukraine). The latest forecast was released on 28 June 2021 and the findings are summarized in this post. The full reports are available for purchase, and a sample report can be viewed at www.eecfa.com.

Southeast Europe
In the first year of the pandemic the construction market in the SEE region remained in positive territory overall, and further expansion is expected up to 2023. The only exception is Bulgaria where a hard transition is foreseen for 2023 when the 2014-2020 EU program period ends financially. The massive growth of the years before 2020 is not expected to return; growth of about 3% is projected for 2021 and 2022, and a 3% drop for 2023. The countries with the highest cumulated growth in the forecast horizon are Croatia and Serbia.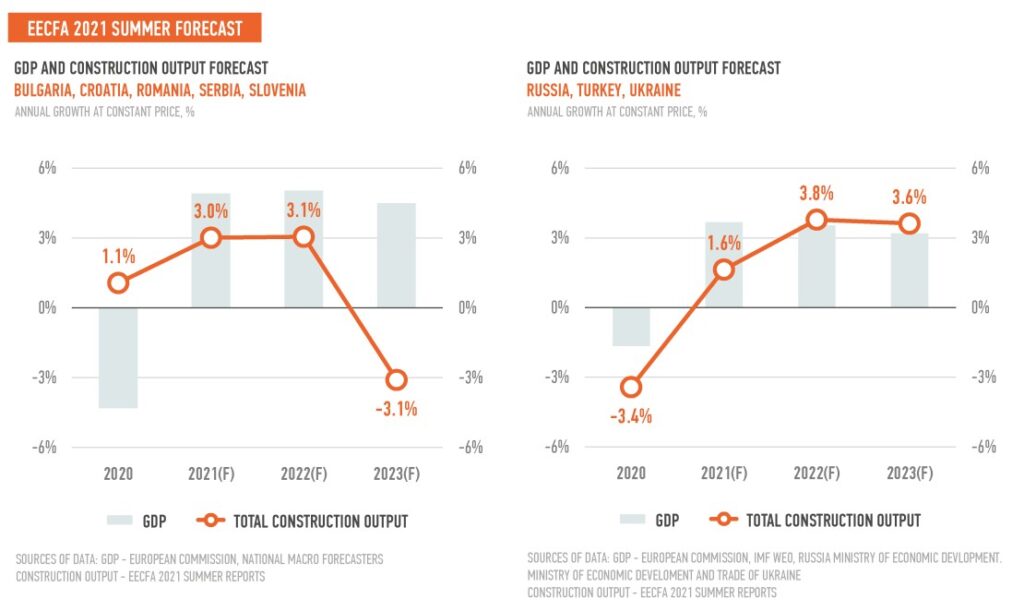 East Europe
The worst performer in 2020 in the Eastern region of EECFA was Turkey, but the downtrend here began long before the outbreak of the pandemic. As recovery is awaited to start this year in Turkey, the region as a whole could turn to positive in 2021. Expansion is our current scenario for the region with 9% cumulated real growth until 2023. The largest cumulated market growth on the horizon could be in Turkey, thanks to the relatively low starting point.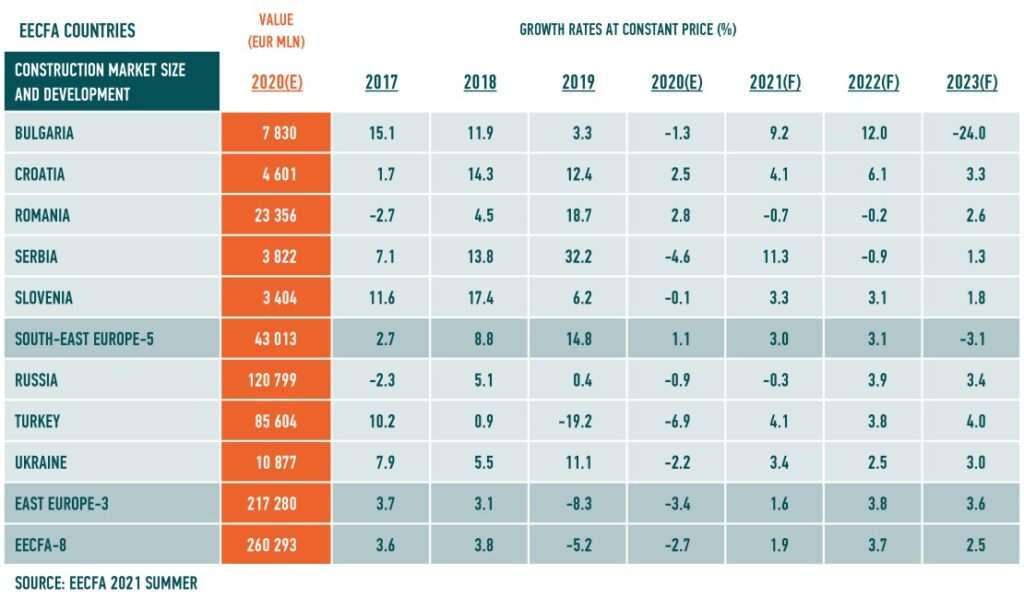 Source of data
EECFA Construction Forecast Report, Summer 2021